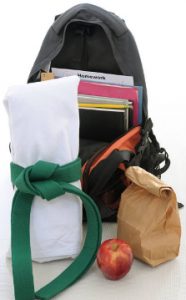 We provide a Family environment, with structure and fun for the kids. They will learn Life skills during our Martial Arts classes and you will see the benefits of it: Confidence, Self-Control and Respect!
Also they will have fun taking different kinds of physical activities such as: Soccer, Dodgeball, Movies, Board and Video Games, and much more!
Our job isn't to babysit your child, but to provide an environment where they feel safe, having a good time and leaning a lot of great new things!